Let us help you...
Grow your creative confidence and
embrace your floral artistry!
Course access available until May 2024
Course Curriculum
Course access available until May 2024
For more in depth information on course contents please click on the button below
View the video below for a little taster!
'What an absolute delight it has been delving into this beautiful course with the very talented and always inspiring Brigitte from Moss & Stone.
From the minute you begin, you will be transported into an English Country Garden, and you will be taken on the most glorious floral adventure. From sourcing, selecting, designing and creating, you will discover and learn something new in each workshop video.
Brigitte teaches with humour and passion and her delight and respect for each floral element is something to behold.
Thank you, dear Brigitte, for your gentle guidance and for sharing your absolute passion for flowers, nature and the seasons, and for making each arrangement dance and sing!
I can't recommend this course highly enough and cannot wait to delve into the next instalment.'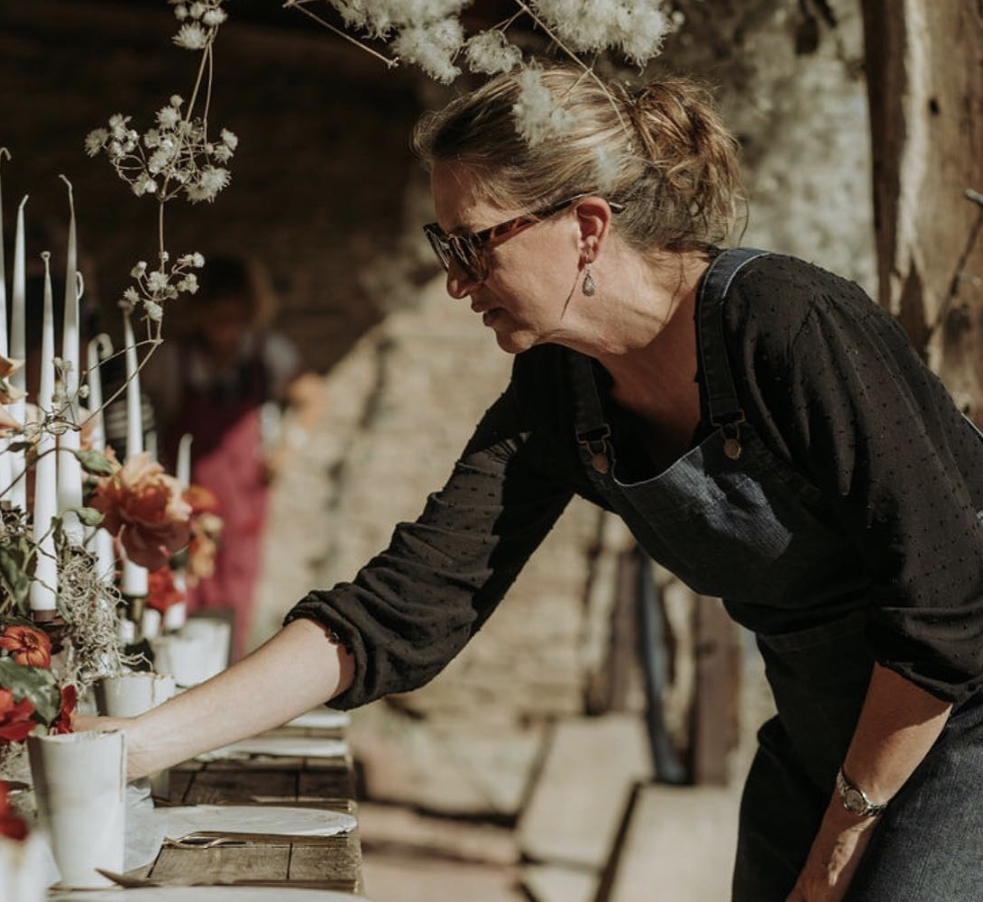 Aly Roberts of Clover & Cranberries, Adelaide, Australia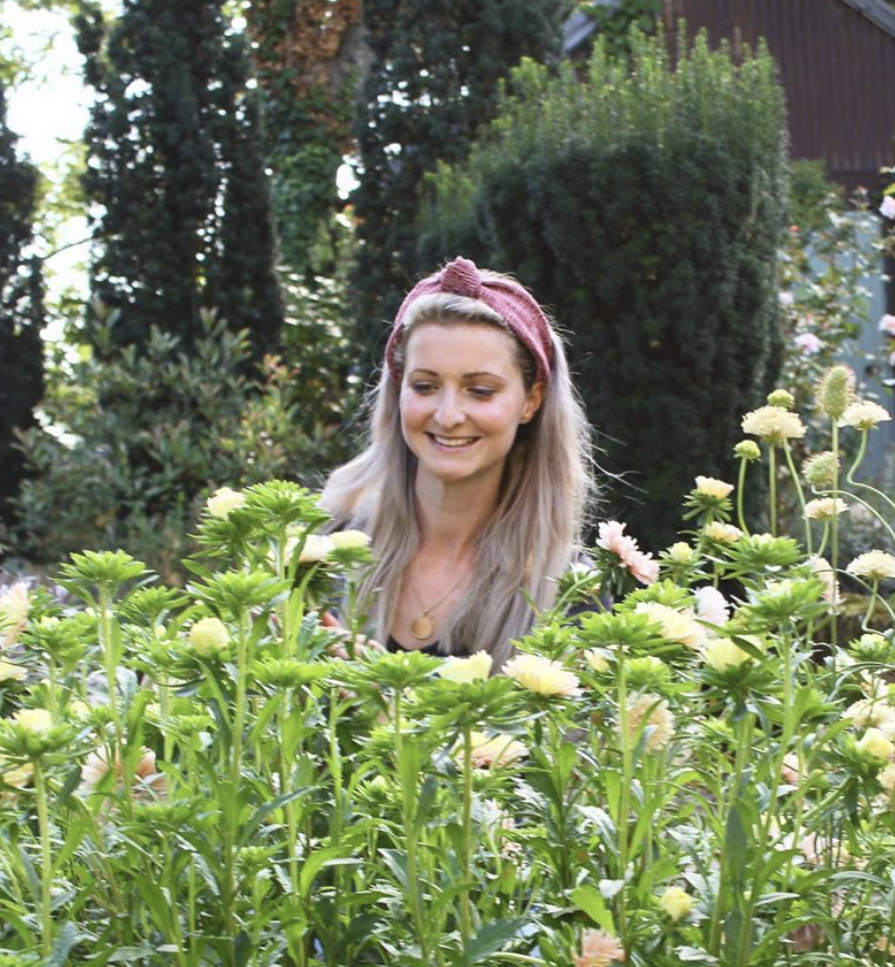 'This course is a beautiful online resource for florists looking for a true artist's insight into authentic naturalistic floral design.
If you want to work with British flowers and even the ones from your own garden, then this is a great online course to get you thinking about how you can really make your flowers sing.
I am a studio florist and I love that I can dip in and out of the course at my own pace as and when it suits me and my family's needs.'
Laura Montgomery of Xyris Botanicals, Kent, UK
'I discovered Brigitte via Instagram, and have been a big big fan of her work for the past 3 years.
Then I met her during one of her workshops, and fell in love with her personality and her approach of nature. Therefore, I had to subscribe to her year round lessons as soon as I heard of it.
And here the magic starts: after starting the first video, you have the privilege to enter her world, her kitchen, her garden…Cutting your garden flowers, suppliers' address and discounts, kit essentials…amazing contents totally worth it!'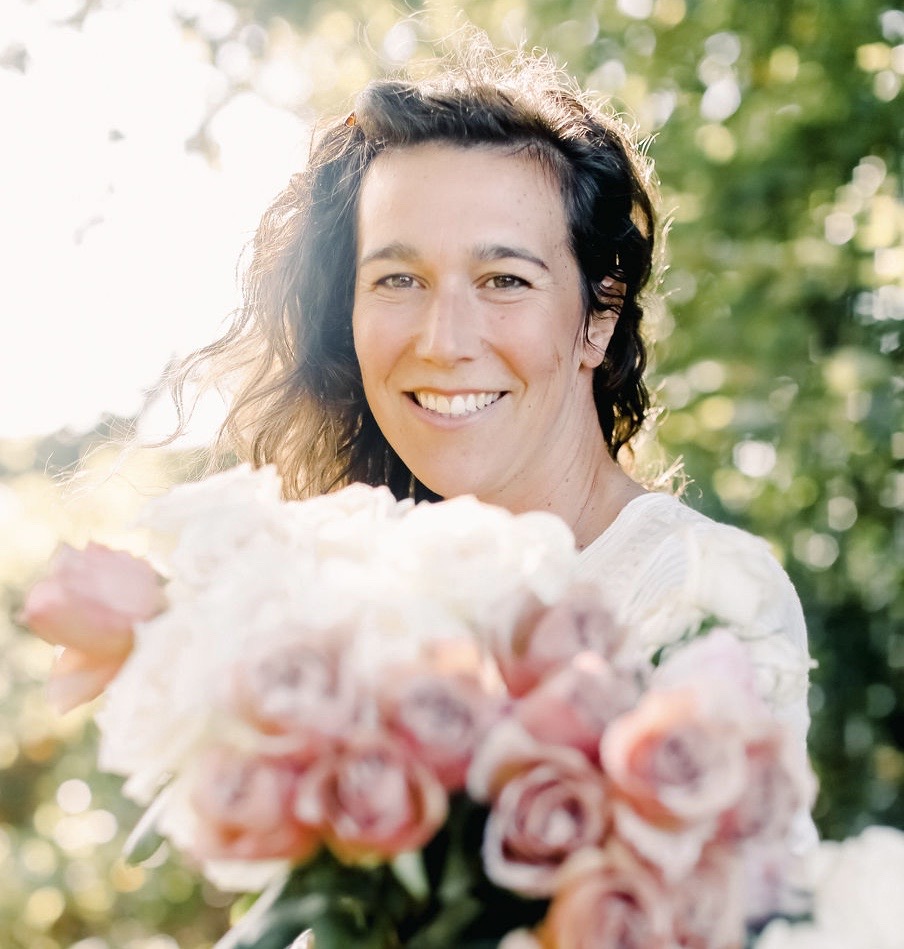 Chloe le Berre of Les Ephemeres, Brest, France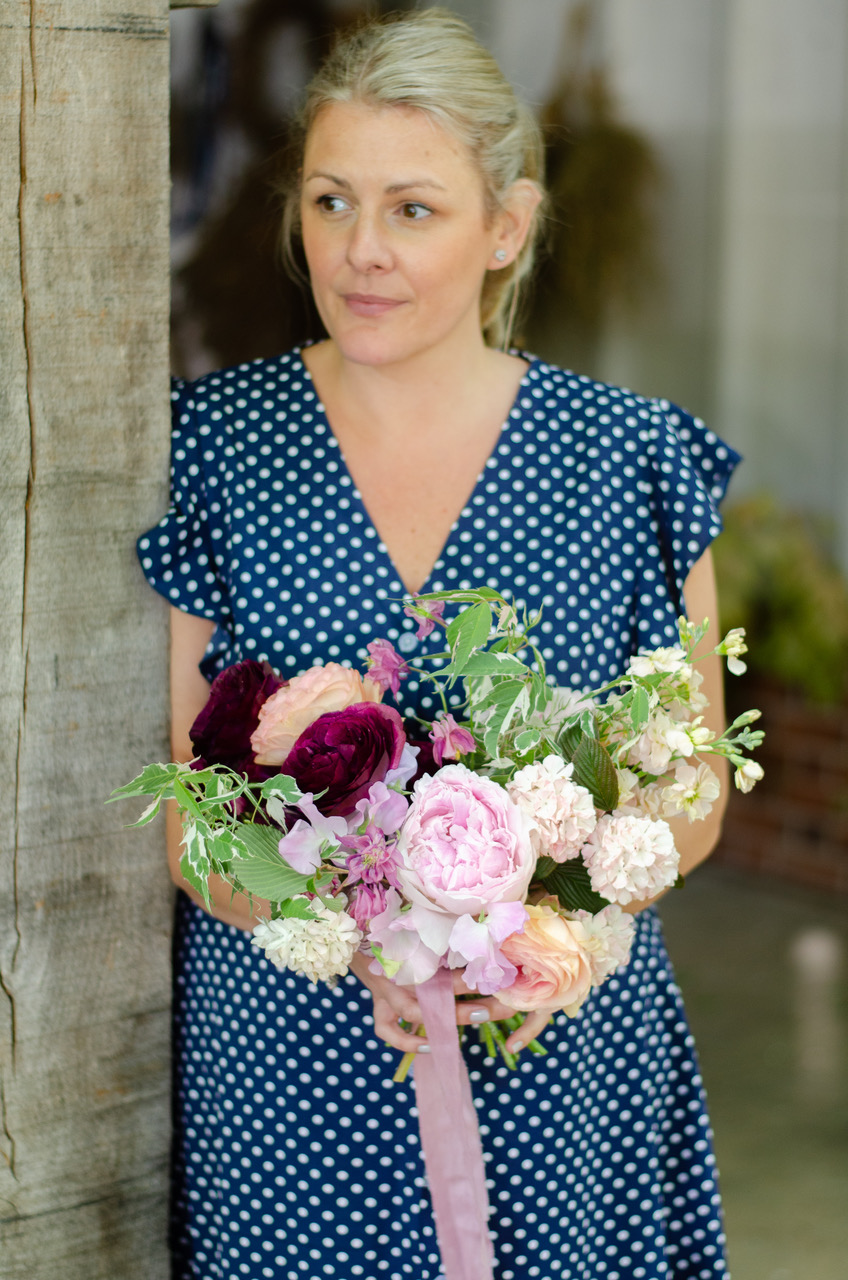 'I met Brigitte just little over a year ago when I attended a two day 121 workshop at her beautiful studio and home.
The impact Brigitte had on me and my business was profound and one I am truly grateful for. To say my two days were amazing, doesn't do it justice! I came away so inspired, focused and more in love with my business, role and flowers than I ever thought possible.
The teaching was beyond fantastic, and the practical help and methods, have been invaluable, as well as all the words of wisdom, advice and guidance - I am truly grateful. 
I make no lie or apology that Brigitte is an icon of mine and has made such an impression on me, and my business. I not only came away with the skills, but the confidence in my ability to move my business forward and she helped clarify who I am, what I am doing and most importantly why I am doing this. In just over a year I have had the enjoyment and love of watching my business grow and find its place in what is a wonderful industry.
I am currently completing the online course and wow what a creative outlet whilst continuing my learning and growth through a time which has been frightening for so many reasons and created uncertainty. However the course as given me the time to gain my little piece of normal, whilst continuing personal learning and growth. Brigitte is a natural teacher, mentor and flower friend, which I'm lucky to have created and learned alongside.'
Victoria Penrose-Charlton of Victoria Ivy Floral Design, Leeds, UK